"Nobody ever regretted buying a Swaygo. The most waterproof pack."
Best Cave Pack - Ralph Swayer
(caver)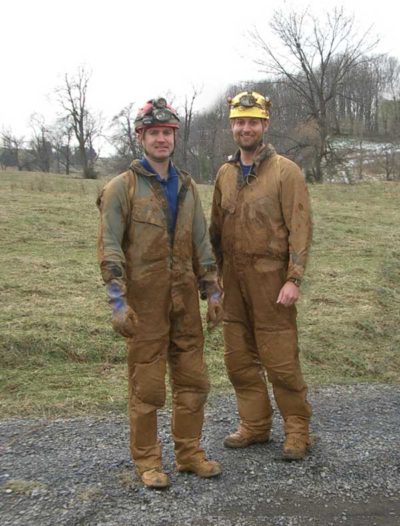 The Beginning of Swaygo Gear
Formed on September 1st, 2001 in Asheville, North Carolina by Scott McCrea and Kevin Quick. Swaygo Gear creates and manufactures high quality, ultra durable, refreshingly simple gear. Swaygo's design philosophy is simple. Just simple. Every detail of every product is considered. It takes a lot of work to create something simple.
Transition
In 2008, Kevin retired to go back to school and spend some time with his family. Scott took over and forged ahead with new ideas. 
What does Swaygo mean?
Swago Cave in West Virginia is a multi-drop cave and is one of my favorites. The name was adapted, adding a "Y", as a fitting tribute to a remarkable place.
The Original Swaygo Pack History
Simple, waterproof, and durable—those were our goals when we started making our caving packs in 2001. The first Push Pack prototype used a PVC-coated polyester material with as few seams and stitching as possible. No buckles, no hardware. The straps were sewn right into the seams so there would be no excess stitching and used a roll-down closure, similar to a dry bag. The prototype was tested in a gear-thrashing cave. Eight hours later, the pack was toast.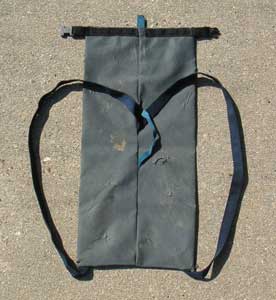 Later, when Kevin (Swaygo co-founder) was inspecting the prototype, he mistakenly put it on upside-down. At first, we joked about what a dork he was. Then, the epiphany — upside-down works! It streamlines the load and lowers the profile, an obvious advantage in the tight spots cavers find themselves in.
Back at the drawing board with this idea, we found some new material, used new construction techniques and created prototypes #2 and #3. #2 used a heavier PVC fabric, while #3 used a Hypalon material. Both packs had RF welded seams and kept the minimalist features of the first prototype. Neither material held up to our expectations, though the Hypalon did better than the PVC. The upside-down arrangement was a smashing success.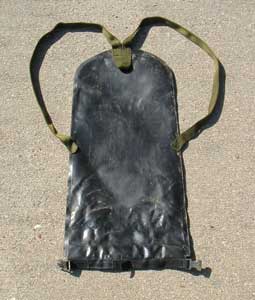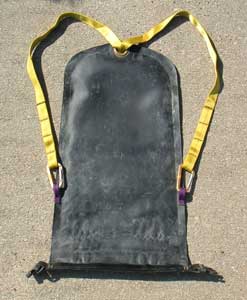 For the fourth and final prototype, we found even better material—polyurethane impregnated and coated nylon. We also added the Tuck & Roll closure and a grommet to the top of the pack. The first test run was in January 2002. The pack worked like a dream. We made three more identical prototypes and spent the next year and a half testing and refining the design. As a final addition, we configured the Quick Strap system and put the Push Pack into production.
With rigorous testing and your feedback, we are always finding new ways to improve our next models. Stay tuned and we'll have some great new Swaygo gear out soon.
High Standards
Great products start with great materials. Swaygo is committed to using as many US sourced materials as possible.